Welcome to Aviastra
and the great world of private flight!
Chartering your own aircraft is very straightforward.
If you're new to private charter and not sure of the process, this guide explains each step.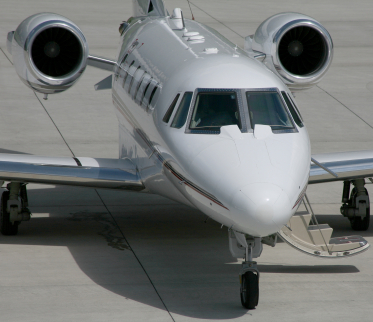 Deciding to charter in the first place
Choosing between broker and operator
Getting price quotes
Going ahead
Confirmation and Agreements
Payment
Receiving Flight Packs and other paperwork
The flight itself
Remember, at any time before your flight, or even while you are at your destination, you can call us with questions or changes you need to make.
Deciding to charter in the first place
Charter flight has many advantages over scheduled airline flying. This is not airline flying; it's so much better, it's all about you and tailoring your flight around you in every way. Have a look at "Why Charter" and see the difference.
Yes, you can consider owning an aircraft but that only makes financial sense if you fly upward of 500 hours per year. Jet cards are available but they require up -front payment of very considerable sums. Even fractional ownership has its drawbacks – share the aircraft and you have to share the availability, not to mention being restricted to one type of aircraft.
Charter is the ultimate in service and flexibility without commitment.
Choose between Broker and Operator
Operators actually own and fly the aircraft. Some are big companies, others are privately owned single luxury aircraft. All will operate under a fully approved Air Operators Certification regulated by the national authority.
Brokers act as a pool of expertise, choice, information and experience.
You can book directly with the aircraft operator or book through a broker. Both systems work but you should be aware that each operator will restrict you to the particular aircraft types that they use and your costs will be dictated by their location as much as the route you fly.
A good broker will offer you unbiased advice on a worldwide choice to exactly suit you and your journey. Going through a broker should not cost you anymore; in fact with Aviastra you will routinely pay less.
Request a quote
Don't feel that you have to know exactly what you want at this stage, although it's fine if you do! You can get in touch by phone or by email, fill out the yellow flight enquiry form or requesting a call-back.
Aviastra Flight Managers will always be happy to chat with you about different options, aircraft, routes and other services to help us make sure you get the best out of your charter and your budget. We can give you a very good estimate of the cost immediately and for straightforward flights you can have a firm single price offer usually within the hour and supply these by email or over the phone as you prefer.
Going ahead
Aviastra can arrange flights lightening fast if you required but otherwise there is no rush and we are available at any time to answer questions and show you different options. We hope most of the information you need on this website but please don't hesitate to contact us at any time if we can help.
We will take you through the very simple process of booking and and provide you with all the information you need on where to find your private passenger agent at each airport and what to do at every step. Actually you don't need to do very much – just relax and enjoy the privacy, convenience and speed of private charter!
Aviastra Flight Charter is all about service and flexibility. Call us at any time with questions, changes or requests – we are here to help.