Fast Quotes, Information & Assistance - Contact the Charter Team On: +44(0)1202 375 444
Learjet 45
Learjet 45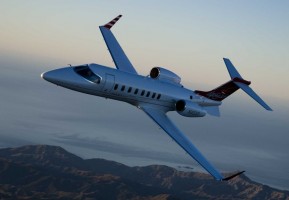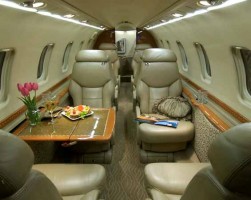 In the 1960's Bill Lear saw the designs of an unfinished Swiss fighter and based upon it the now world famour Learjet concept. The first LJ23 flew some 23 years before the Learjet 45. In 1995 the 45 took to the skies with a custom 4 screen Primus avionics set and FADEC engines.
The 45 lives up to every bit of its fighter reputation with exceptional speed. In addition it has a luxurious interior and the benfit of an APU (auxilliary power unit), an on board turbine powered generator allowing full use of all facilities indefinitely on the ground. Hence light and airconditioning is never absent whatever the situation.
The Learjet 45 cruises at 51,000, well above any weather and up where Concorde used to roam.
A learjet 45XR completes the 4s group with even better performance.
If you have any questions about this aircraft or to discuss your charter requirements please call a Flight Manager on +44 (0)1202 375 444

Specifications
Capacity

Number of Passengers
8
Number of Pilots

2
Luggage Capacity*

8
Standing Headroom (m)

No, 1.50

Cabin Dimensions (WxL m)

1.57x6.05

Performance

Range (km) **

3926

Speed (km/hr)

846
Example Flight Times (hrs:mins)

Zurich - Rome

1:00

Leeds - Munich

1:50

Facilities

Meals***
Standard
In Flight Entertainment

No
Email, Internet

No
Divan Beds

0

Toilets
1 (Semi-Enclosed)

These Specifications are for the type in general, individual aircraft may vary. On larger aircraft catering and phone/internet charges may be billed separately.
* More luggage in total can be carried in smaller softer baggs
** Range is reduced with a full passenger load
*** See Aircraft Guide for a description of typical catering services
Flight Quotation
Flight Quotation
Please select your criteria





Aviastra Flight Charter Ltd, Registered in England & Wales 6887340, VAT Reg GB 972 6118 08, T: +44(0)1202 375444, F: +44(0)1202 375411, E: charter@aviastra.com
A: Basepoint Centre, Aviation Business Park, Bournemouth International Airport, BH23 6NX, United Kingdom. ATOL Exempt